Dale W Kelley, Inc. Manufacturing
---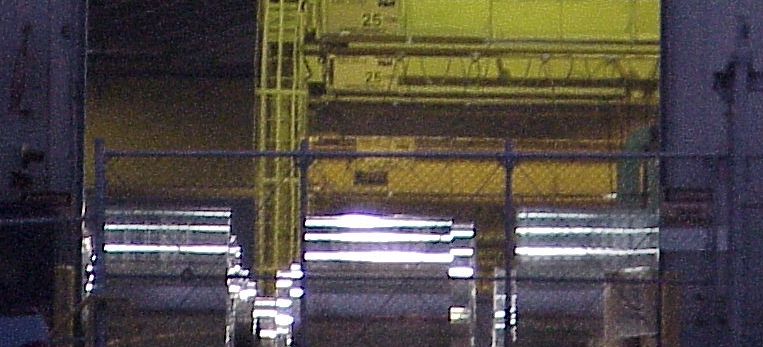 Our manufacturing software has been adapted for continuous and job shop operations. The bill-of-material backbone of the system controls the product cost and structure. Through the bill, material measurement conversions, costs, and product structures are maintained. The bill provides standard indented bills along with top-level and detailed where-used lists. Depth of bills is unlimited. Bill levels can include steps that are pure labor or process activities.
The system is able to duplicate bills for easy construction of similar assemblies, and for job shops, can duplicate a bill into a customer proposal which can then be customized into a unique finished goods product. Multiple proposal configurations can be generated, and the resulting order can then be inserted into the bill of materials, and the sales and work orders generated from the proposal.
Before the order has been generated; net and gross material requirements can be provided by the system. Shop floor work orders are created for each work center.
Bills can be maintained in real time or under Engineering Change Order, (ECO), control. With the ECO option preliminary bills are constructed and, once approved by proper passwords, are posted to the active bill, and all active bills are retained in a history file when replaced or deleted. Any old product structure can be recovered into the active bill.
Shop floor reporting provides immediate visibility of the status of any order on the factory floor. Alert reports identify material shortages and "behind schedule" jobs. Post mortem reports identify actual cost variances from bill of material standards.
Product routings describe operations at each step of the manufacturing process and can provide printed or on-line instructions for work center operators.
Unique Situations:
For WilRo Inc., a builder of truck bodies, livestock and general purpose trailers, has standard trailer models; but all products manufacturered are unique assemblies of their standard trailers or bodies. The proposal system allow Wilro to present multiple proposals and convert the customer preference to a shop order.
For Sierra Manufacturing, a builder of hospital and laboratory cabinet work, proposal items were imported from Autocad drawings to establish the items to be built, and the room number and elevation for installation. Delivery and installation charges were entered manually. As items on the order were finished, each was labeled with its proper destination in the building.
For Harmon Automotive, the system was provided to give the engineering department the ability to control the bill of material without being dependent upon the finance department, which controlled mainframe computer time and software. Our system allowed the engineering bill to be maintained on the engineering computer. The system was modified to generate the mainframe JCL and transactions to be submitted to the Harmon mainframe to maintain the legacy bill. Harmon also was responsible for generating the Engineering Change Order logic in the system.
For Cinram/Disc Manufacturing Inc., a CD and CD-ROM replicator, we added EDI communication with BMG music, their largest customer. The EDI portion of the system communicated with BMG's mainframe via a leased line SNA connection. Available transactions were exchanged three times per hour during the business day and less frequently on nights and weekends. Orders, customer material shipments, and order disbursements, (splits), were received from BMG and confirmations, material receipts, and finished goods production were sent back to BMG. We also interfaced with the company's existing shop floor reporting and order entry. We also managed the transaction handling and updating between the main unix system and the shop floor unix system. Additionally we created an automatic interface between then main system and several FedEx passport/powership computers to automatically produce FedEx shipments and labels for several fulfillment obligations.
For Commonwealth Aluminum we have redesigned and upgraded the customer credit processing, to allow greater control of order approval through more detailed checking of customer histories, and less manual review. We have revised the "financial metal position" subsystem to provide more accurate tracking of metal on order, customer metal orders, and market forecasts and exchange prices to enable the company to price their products profitably.
We have bar code experience with Zebra, Sato, and Intermec products.